Welcome to Re:Stage Wikia
We currently have 3,465 edits, 133 page articles, 636 images and 9 active users in this Wiki. The Wiki is currently building up so we need all the help we can get. Thank you!

DISCLAIMER: All of the contents come from the game and the official website.
OFFICIAL RE:STAGE WEBSITE: http://rst-project.com/sp/
OFFICIAL RE:STAGE ANIME WEBSITE:https://rst-anime.com/
About
The Re:stage project is a multimedia project by Pony Canyon and Comptiq about a group of middle school idols. They aim to join the Prism Stage, a nationwide tournament that has become the goal of many middle school idols because it will lead them to become top idols.
Characters
Latest Releases
August 21, 2019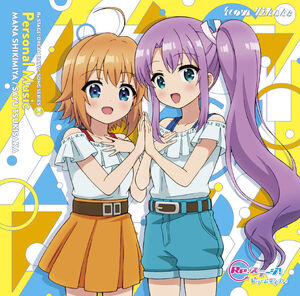 Blooming,Blooming! by Mana Shikimiya
Rocket by Sayu Tsukisaka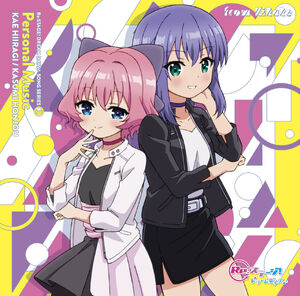 Gadget wa Princess by Kae Hiiragi
Seeno de Tobette Itten no! by Kasumi Honjou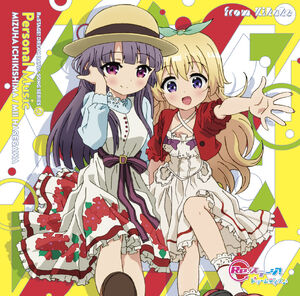 Hitoyo Hitoyo ni Hitorigoto by Mizuha Ichikishima
For You! For Mii! by Mii Hasegawa
July 24, 2019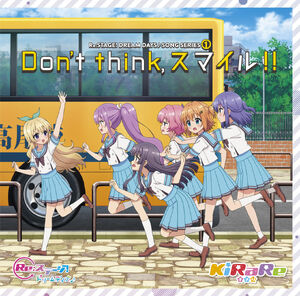 Don't think, Smile!! by KiRaRe
Featured Page
Our featured page is...Yukari Itsumura, who just had her birthday this June 5th!
Yukari is a first year middle school student. She has a bright and frank personality which her manner of talking reflects well. She has an unusual relationship with Haruka, being Haruka's aunt despite being younger than her. Her ability to sync dancing and singing is extremely high.
Community content is available under
CC-BY-SA
unless otherwise noted.